user-1885
24-07-2017, 03:57 PM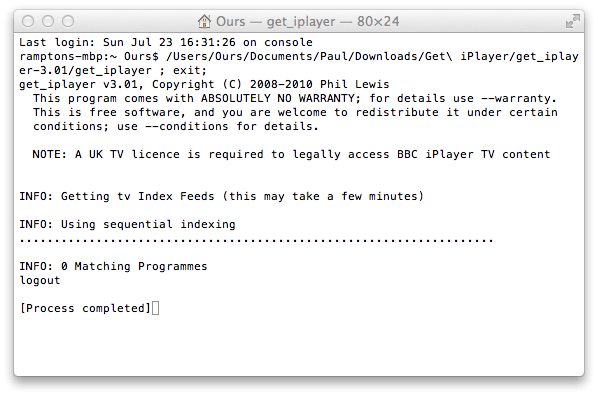 When I initially run the program I get the screen saying:
"INFO: Getting tv Index Feeds (this may take a few minutes)"
"INFO: Using sequential indexing"
Then after a few minutes it says underneath that:
"INFO: 0 Matching Programmes"
"logout"
Normally what used to happen after a few minutes is it would come up with a long list of all programmes available on iPlayer but for some unknown reason now it won't find anything. Can anybody help with this issue?
I have attached a screenshot for info.